Our Services
❝We offer a wide variety of professional services including engineering design, Planning and project management and construction.❞
Engineering Design
In collaboration with our elite partners in engineering and architecture design, our team offers a wide range of design services including design and build, technical and structural design, shop drawings to suite every owners need.
Construction
Our long and reputable experience guarantees every client a satisfactory experience. We deliver the hieghest quality in the required time. Our long list of happy clients is a clear indication of the top class service provided by MUTAH contracting.
Planing & project Management
Our planning and scheduling department insures timely completion of projects resulting in higher client satisfaction and faster return on investment. We utilize up to date technology in planning and document management to further advance the project timely delivery.
Our Clients
❝We proudly serve a long list of prestigious clients.❞
MUTAH BLOGS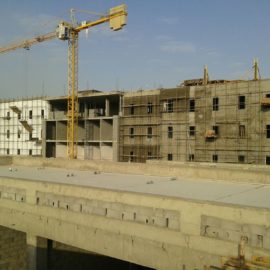 Construction is the process of constructing a building or infrastructure. Construction differs from manufacturing in that manufacturing typically involves mass production of similar items without a designated purchaser, while construction typically takes place... READ MORE